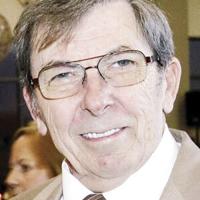 A LOOK AT THE RACES: District 2 Municipal Council | Local News
The contest for the 2 spot on the Greenville City Council has incumbent Al Atkins facing Byron Taylor.
Atkins, 69, is a retired airline technical operations manager. He and his wife Denisa have lived in Greenville for 10 years. Atkins served on the Airport Advisory Board, two terms on the GEUS Board of Directors, and as Vice Chairman of the Planning and Zoning Commission.
"Twenty-five years of local government, technical, regulatory and military legal experience gives me the tools to give back to the community through public service," Atkins said.
Taylor was born and raised in the San Antonio/Austin area. Employed by a culinary representation company in Dallas while living in New Orleans, Taylor came to Greenville via the Hurricane Katrina evacuation in 2005.
"While living in Greenville, I was concurrently employed by the Hunt County Maintenance Department and the Hampton Inn & Suites," Taylor said, noting that he managed and oversaw hotels in Denton and Commerce and has served as President and CEO of the Greenville Chamber. Trade.
"My current project is a company that my partner and I founded in 2013 called Modern Development Corp.," Taylor said. "We have had properties in downtown Greenville since 2010 and currently own one property that we are working to develop."
Taylor said he attended Hunt County Leadership 2010-11, was chairman of the board of Keep Greenville Beautiful, and co-founder of Hunt County Public Art and Hearts for the Arts. He founded Citizens Urban Renewal Effort Neighborhood Revitalization Education (CURE Greenville 2008-11), participated in the Hunt County Government Affairs Committee and Hunt County Days.
"I currently serve on the board of the Corporation for Cultural Diversity," he said. "I also participate in the Downtown Vision 2022 committee to energize and revamp downtown Greenville and serve on the communications team and culinary team for the new Hunt County Festival. Arts. »
Atkins hopes to continue the city council's efforts to improve Greenville.
"To build on progress made by our current board, update road, water, sewer, and public safety needs, as well as plan/prepare for future growth, while monitoring departmental finances. 'a critical eye to ensure the lowest property tax rate possible,'" Atkins said.
Taylor said he has been a supporter since 2008 of creating an entertainment district in downtown Greenville.
"I think we should up our game in this area as visitors within 30 miles and bring more sales tax revenue to the city that offsets our property taxes," Taylor said, adding that he recommended to the Board of the Chamber to support a package. alcohol vote for Greenville in 2019.
"As the council refused, they offered me to go on my own to figure out what was needed to make this happen," Taylor said, noting he was being assisted by Mayor Jerry Ransom.
"Through these two actions, we are now earning the additional sales tax revenue that we once gave to other cities," Taylor said.
"In an effort to up our game in tourism to our city to attract additional sales tax revenue to offset our tax burden, I have decided to run for office to continue this effort to make us a viable destination for regional and overseas visitors. "
Atkins thinks there are three main challenges facing Greenville.
"Obsolete/aging infrastructure, managing growth, and balancing the demands that our property tax rate places on our local families with funding for basic municipal services and quality of life amenities desired by citizens such than parks and events," Atkins said, and he believes issues can best be addressed by listening to citizens.
"After all, I am your voice and your representative," he said. "Next, the ongoing strategic oversight of $50 million bond packages to complete the upgrade of the water system and roads, the completion of our city's comprehensive development plan update, including understood the downtown vision and city ordinances to create a roadmap and vision to move Greenville forward into the future."
Taylor said there was a major hurdle facing City.
"The repair of decades-old aging infrastructure and the associated costs," he said. "This should be resolved by good communication with citizens and by continuing measures to generate regional sales tax revenues to offset the cost of repairs to aging infrastructure. This challenge can be solved by addressing every piece of the puzzle it will take to get there. Citizens need clear communication about why each step needs to be taken to achieve the desired goal. My understanding over the years is that citizens really want our city to overcome our challenges. When a proposal appears as a step to get there, we need to clearly explain why the step is part of the bigger picture. »