Bemidji City Council Candidates Share Their Views Ahead of Primary – Bemidji Pioneer
BEMIDJI – With four candidates vying for the seat, a primary election will be held on August 9 to narrow the number of candidates for the position of general administrator on the municipal council of Bemidji. After the primary, two candidates will emerge and proceed to the November general election.
The candidates, incumbent Daniel Jourdain, Ward 1 Councilor Audrey Thayer, Ward 3 Councilor Ron Johnson and Pam Dreyer, each share their thoughts on important topics, from housing to financial responsibility, ahead of the race.
Daniel Jourdain, 36, was elected as the council's chief executive in 2021 after beating Dave Larson in a 524-410 runoff election. He is an Employment Specialist with the Chippewa Tribe of Minnesota and an Enrolled Member of the Red Lake Nation.
Asked about the tight housing market in Bemidji, Jourdain agreed that increasing availability was a priority for his campaign and explained that his main strategy would be to work with developers.
"We are trying to work with these developers to launch affordable housing with this," he explained. "We're trying to put these initiatives together and basically get something that works for Bemidji."
Jourdain also said that, working with developers, he would try to convince them to include Section 8 and other subsidized housing for low-income families and tenants.
"Most people who live here are looking for affordable housing, because of inflation and costs and everything that's going up," Jourdain said.
Inflation and rising costs are also tied to how he hopes to prioritize the city's various projects, based on what Bemidji can afford and what would benefit taxpayers.
"Right now, one of the big things we're looking at is how to manage and prioritize our types of initiatives as a city," Jourdain said. "Being fiscally responsible is an integral part of our decision making. We don't want to raise taxes, we don't want to burden our constituents.
Jourdain listed some of the ongoing projects and initiatives the city is involved in, from continuing to control costs at the Sanford Center now that there is new management, to dealing with flood damage at City Hall. .
"We try to use our best judgment to see what can go on and what can wait," explained Jourdain. "These are some of the things that I personally look at, so I can see what is reasonable and what is affordable and what will be beneficial and not a burden on the taxpayer."
Audrey Thayer, 71, is the current council representative for Ward 1 and was elected in 2020 after beating Joe Gould 476-408. She has lived in Bemidji for over 30 years, is an instructor at Leech Lake Tribal College and is also a registered member of White Earth Nation.
Thayer also makes it a priority to increase housing availability and ensure there are plenty of affordable options.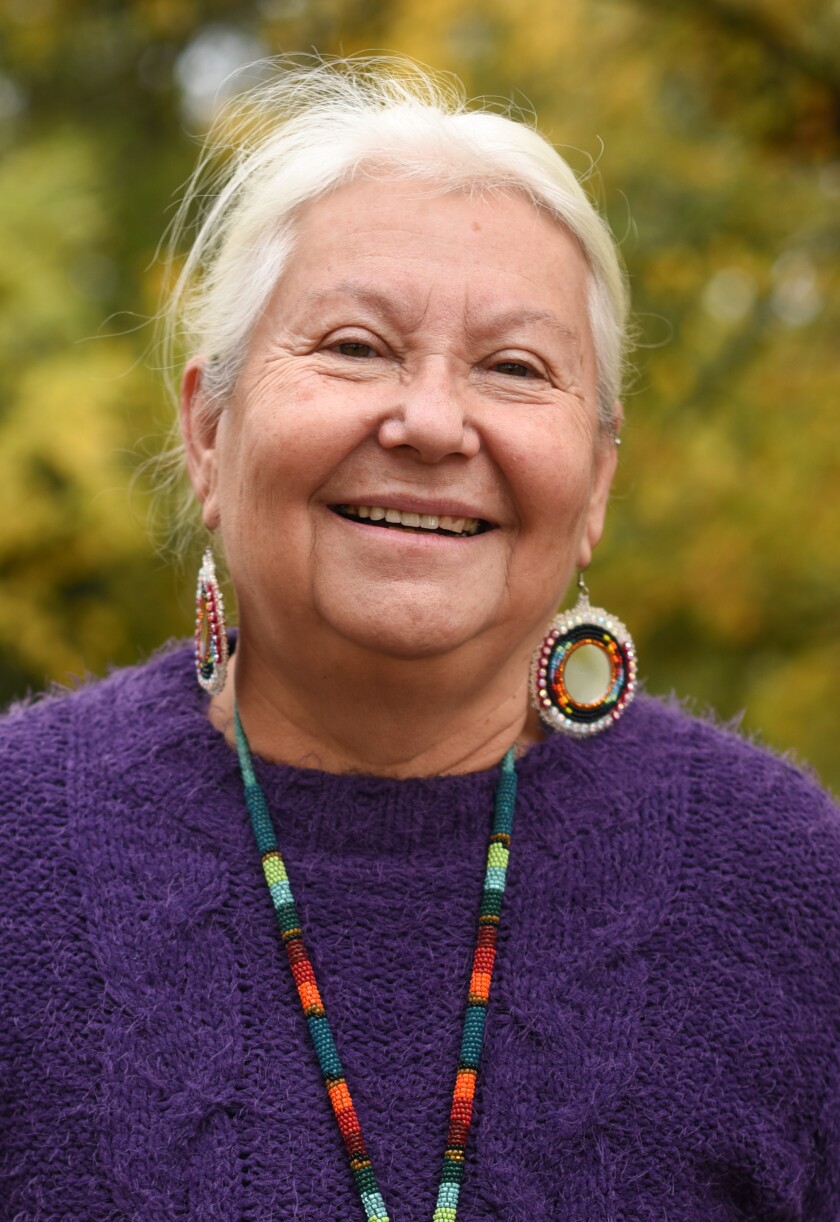 "We have families with vouchers waiting to move into houses and there are no houses to rent," she said. "Right now we have to think together, we have to work very closely to attract developers to our city."
For Thayer, increasing availability also means setting specific targets and incentivizing developers to include more than market-priced homes. Thayer hopes that 10-15% of all new rentals will be affordable and works to convince developers to meet those targets.
"We should actually talk about affordable housing and what percentage (of a person's income is needed). Whether that means 30% of a person's income, or 60%, or market value. I would like to see a variety," Thayer said.
With all this development talk, she also acknowledged that some community members might be concerned about too much growth.
"I know there's a percentage of people in our area who don't care about that. They like Bemidji the way it is, and I certainly understand their thoughts," Thayer said. "But the most important thing here is that we are going to grow, there are families coming back and we want to continue to attract our young university graduates…we need these accommodations."
Thayer also shared how she prioritizes fiscal responsibility when reviewing different city projects.
"I watch the budget," Thayer explained. "I'm one of those people who runs the house with a shopping list and budgets every month, and annually, and every five years."
Thayer noted how she has always encouraged council to discuss city priorities and undertake projects with these in mind.
"I think our city needs to keep doing that and finding our priorities," Thayer said. "I'm always looking at projects to see what's the best way to save taxpayers' money that everyone is investing."
As for some of Thayer's other priorities, she mentioned working to ensure decent wages while supporting local businesses, especially with inflation and a potential recession in mind. She also discussed crime and violence and how the city can work to address these concerns.
Thayer's final thoughts, however, focused on some of his guiding principles.
"In all of this, my big priority is to make sure we have fairness, that we're inclusive, and that we honor diversity no matter what we do," Thayer said. "We have multicultural people in our community and we need to recognize that."
Ron Johnson, 72, is currently the council representative for Ward 3, a position he can no longer run for after the redistricting. His current term representing Ward 3 continues until 2024.
Johnson was first elected to city council in 2000 and is in his sixth consecutive term, which he won in 2020 after beating challenger Greg Kuhn 924-608. He is head of promotion for Lakeland PBS.
Asked about housing concerns, Johnson said he thinks the city has made good progress in meeting his availability.
"I'm not sure housing is that big of a deal," Johnson said. "We're on track to deal with it, we're in much better shape than a lot of cities."
In particular, Johnson mentioned ongoing developments in Ward 4 and on the southern shore of Lake Bemidji.
"It could take a few years, but we have taken steps to resolve all of this," Johnson explained.
Regarding fiscal responsibility, Johnson said he takes recent economic changes into account when looking at how the city spends its money.
"A lot of things with the economy right now have caused our city to look at how we spend our dollars a little differently, we have to live within our means," he said.
Johnson also highlighted various city projects and what may be in store for the city in the coming years. These ranged from the future town hall to the proposed development of a wellness center in downtown Bemidji.
"The wellness center, if it comes to fruition, will really benefit the city in so many ways," he said. "It shouldn't impact taxpayers at all, it should actually save them money later."
As for the town hall, he acknowledged that any decision made regarding his future could have an impact on how other projects are prioritized.
"It wasn't really on our radar until the flooding happened and that forced the issue," Johnson explained. "We will have to do something (since there are) problems with the building. It's going to affect what we do with other projects.
Another of Johnson's priorities was to address the city's crime and drug abuse problems.
"Our crime is something that we really need to look seriously at," Johnson added. "I think that's one of the things we're responsible for, providing a safe city for people to live in."
One of the first steps in tackling crime, according to Johnson, is to ensure the Bemidji Police Department has adequate funding.
"We have to get crime under control, and I think that's defunding the police and getting a little bit more serious about it," he said.
Pam Dreyer, 63, recently returned to Bemidji, the town in which she was born and raised, from New Jersey after 40 years to care for her mother and be closer to her family. She works for UPS and has also worked as a skating coach.
One of Dreyer's first priorities is to dig deeper into the various challenges Bemidji faces and learn more about them.
"What I want to do is try to find out what the core issues are. I want to find out a bit more about the main concerns and research them," Dreyer said.
Dreyer also shared that when it comes to city projects and spending, his priority is to make sure the burdens don't fall on taxpayers.
"Everyone just wants to add more taxes and put a burden on people. I think everyone is taxed enough," Dreyer said. "(I) would look to see what the most urgent project is and where the funding is so that the burden is not on the taxpayers."
Dreyer also hopes to work to fight crime in the community.
"I understand that crime is a problem, which seems to be present throughout the country," Dreyer said. "(I) would start with the police department, see what they need to get help."
Like her other priorities, Dreyer pledged to find more information about what might be driving the crime and to use that information to find solutions.
"Why is crime a problem, what brings it about?" asked Dreyer. "There are more questions that need to be answered before we can say how we can handle it."