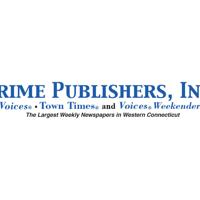 City Council Adopts Updated Risk Mitigation Plan for 2021-2022 | Best Stories
WATERTOWN – City Council, meeting on Monday, December 6, unanimously adopted the updated Naugatuck Valley Council of Governments Risk Mitigation Plan, 2021-2026.
Each municipality must have a plan adopted in order to qualify for FEMA funding.
This plan includes Watertown as part of a multi-jurisdictional community and has been released for public and internal review before receiving approval from the Federal Emergency Management Agency, pending approval from each community described in the plan.
The plan includes the risks and dangers specific to each community, including Watertown, and is a guideline for action rather than a mandate.
In other cases, Peter Testa, managing member of A&E Services Group LLC, Wolcott, introduced the Small Towns Program, which could provide a grant to the city for the benefit of low and moderate income people.
The Department of Housing holds workshops to describe the program before submitting an application; the date of this workshop has not yet been announced.
Mr. Testa described the previous funding available, which could be used to build housing, and the process that begins with an environmental study and a certified needs assessment prior to the development of construction documents.
He advised the city to keep records as there could be an audit in four to five years, if funding is granted.
City Manager Mark Raimo noted that city employees would be able to oversee the operation at no additional cost to Watertown, and Mr Testa said there could be costs associated with hiring someone. one to write the grant application.
Typical application costs are $ 3,000, according to Mr. Testa.
During the meeting, the board appointed Garrett Casey of Casey's Eastside Memorial and Diane Stengl of Hickcox Funeral Home for a four-year term as Deputy Registrars of Watertown.
They will be responsible for issuing moving, transit / burial and cremation permits for a death that occurs outside of city opening hours.
The council also accepted Loop Road and Summit Ridge into the Watertown road network.
Development is almost complete.
Before adjourning its meeting, council approved the rates and fees for the Crestbrook Park golf course in 2022, with no rate increases.
Tournaments will include a price increase, but this change does not require council approval.