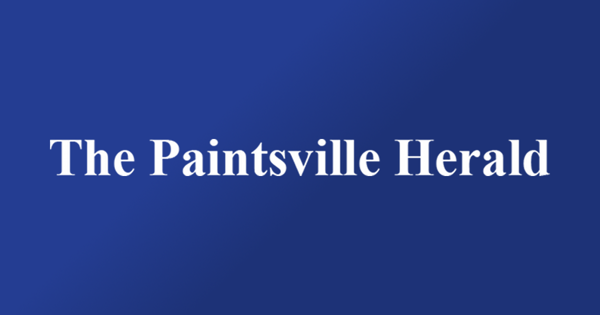 City Council Speaks About Concerns About Veterans Memorial Bridge | News
At the regular meeting of the Paintsville City Council on Monday, May 9, Councilman Rick Preston spoke during the open portion of the meeting, raising concerns about the Veterans Memorial Bridge, including garbage under the bridge. and a dangerous walk.
"I was over there at the veterans memorial bridge over there in town can you get someone to come over there and clean up this mess it's about as bad as I get never seen," Preston said. "One mattress and there's about enough trash to fill a garbage truck."
"How many times a year do they clean this thing? Councilor Bo Belcher asked.
"We're going to have to make it an annual thing," Preston said.
"Can we fence it off, put a chain link fence on either side, that would cut it off?" said Councilman Tim Hall.
Paintsville Mayor Bill Mike Runyon said he would make sure it was cleaned up and would work with the Johnson County government to make that happen.
"I'm on it," Runyon said.
Preston then pivoted to talk about the dangerous state of some steps under the bridge.
"I don't know if you've been there or inspected those steps there, but it might be better to just tape them down, I know that's a handicap," Preston said.
"The problem is we're kind of waiting for the Army Corps of Engineers to decide what they're going to do about it," Runyon said.
Preston said he didn't care what the Corps of Engineers was doing, stating that the corps didn't care about the town of Paintsville.
"Who cares about the corps, they didn't care about us, you know what I'm saying," Preston said. "I'm all for filing a complaint against them, to be honest with you."
Runyon said he understood Preston's grievances, but that there were proper channels that needed to be used to make such changes and that the area in question was private property.
"I understand that, adviser Preston, but we kind of have to wait and see what they're going to do… but we'll deal with cleaning it up, and if we feel that those steps don't need to be there and we have to eliminate, we will eliminate them, but look here, we have to understand that this is all private property," Runyon said.
"I understand but I was just saying someone is going to get hurt," Preston said.
The Paintsville City Council meets the second Monday of each month at 6:00 p.m. at the Paintsville Recreation Center and all meetings are open to the public.