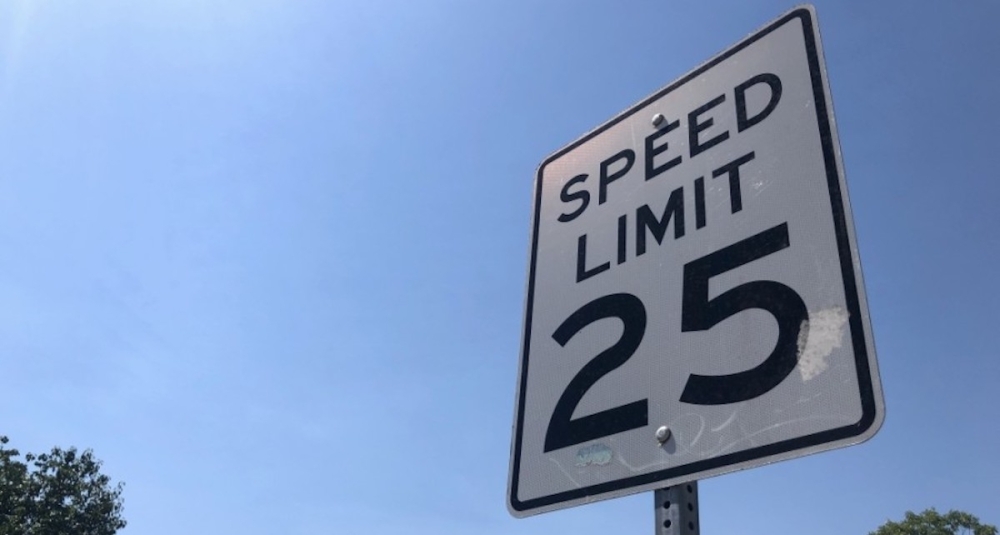 Flower Mound City Council votes to lower residential speed limits
Residential speed limits will drop to 25 mph, coming into effect once the city replaces the sign for a given street. (Archive photo from Community Impact Journal)
Flower Mound City Council voted on Nov. 15 to lower all residential speed limits to 25 mph to address safety concerns.
Prior to the vote, numerous speed limits in residential areas of Flower Mound were posted at 30 mph. Neighborhoods could lower the speed limit to 25 mph or less by collecting petition signatures from at least two-thirds of residents in that area, according to the city. Residents can now go through the same process to request to increase the speed limit for a certain area to 30 mph. City council would give final approval to any speed limit change.
In a press release, the city said the move came after evaluating road safety studies, including one from the National Highway Traffic Safety Administration that found pedestrians struck by a car at 30 mph run a 40% risk of death; this risk drops to 4% when the vehicle speed is 20 mph.
City staff are expected to replace speed limit signs in neighborhoods over the next 18 months, working on the northeast side of the city and moving west, the statement said. The new speed limit will take effect once an updated sign is in place.