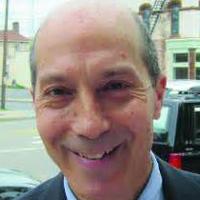 Geneva City Hall approves agricultural trade laws | New
GENEVA — The city council has approved two local laws relating to agricultural trade and tourism in the city.
City Supervisor Mark Venuti said the two measures passed by a 3-to-1 margin following further public hearings into the matter at a special meeting on Thursday.
Venuti and council members Bob McCarthy and Mitch Wilber voted in favor of the laws. Board member Jeff Dunham objected. Board member Kim Aliperti, co-owner of Billsboro Winery with her husband, Vinny, abstained.
The laws change existing regulations for events held by wineries, breweries, and agriculture-related operations in the region, including music. Venuti said events will only be permitted in agricultural areas and the Scenic Overlay District along Highway 14.
A previous public hearing on the subject included opposition from people who thought the changes could lead to big events that could include amplified music.
The laws include specific conditions for these events and language that says they will be strictly controlled. This includes events no later than 10 p.m., maintenance of a reasonable noise level, a vegetated buffer zone between the event site and residential areas, no more than three events at a site per week and the limits of occupancy for establishments set by state agencies.
The laws also provide penalties for non-compliance, including fines of up to $500.
In an email to The Times, McCarthy said he believes the laws would put the city's wineries and breweries on a level playing field with competitors on the Seneca Lake Wine Trail who may offer such events.
"Taken together, they create a healthy balance between promoting our city's economy and protecting our residents' quality of life," he wrote. "I think it's important to support the city's breweries and wineries. They provide jobs, are good for agriculture…and are essential to our growing tourism industry.
In an email to The Times, Dunham said that while he agreed the city needed to address agricultural trade and zoning issues, particularly as they relate to breweries and wineries, he believed laws should clearly define an event.
"The community, affected industries and members of the Planning Council were asking for clarification on what constitutes an event and we have not provided it to them," Dunham wrote. "One of the main concerns was whether or not the city had the ability to effectively enforce some of the new constraints on these businesses. Defining an event would have removed the ambiguity and made our enforcement officer's job easier. code."