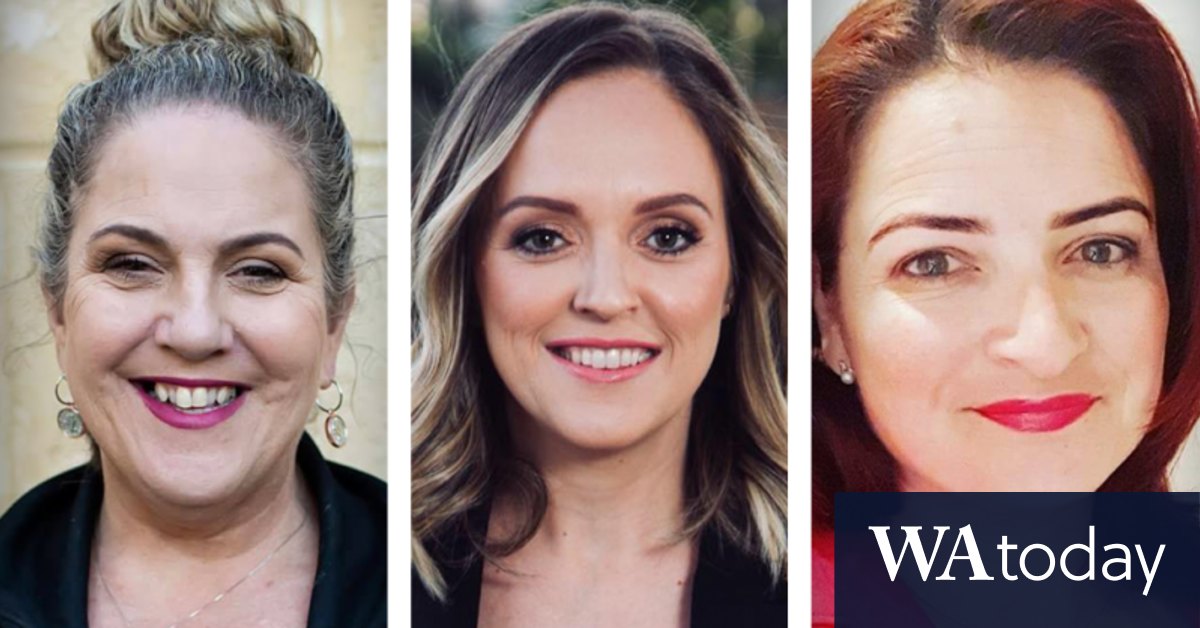 Local councils 'hotbeds of bullying, sexism, harassment', say female councilors as they lift the lid
"But local government is different, we don't have all the protections of state and federal politicians."
Piffaretti said she also faced frequent comments about her appearance, her age and that she "didn't look like a mayor".
Cambridge Councilor Alaine Haddon-Casey said behavior in local government was worse than what she experienced as a teenager working for a major city estate agent in the 1970s.
"I've seen name-calling such as bitch and bitch, slapping, physical grabbing, standing over women when they're seated, invading personal space to intimidate and even stalk," she said. declared.
"Where else would that be acceptable?" And yet, for years, meetings have been audio-taped and live-streamed documenting these behaviors, and not a single male local government minister has cared about publicly available evidence of harassment.
"Professional career women are constantly harassed, belittled or essentially verbally abused and yet the complaints of these women have been either downplayed or ignored."
Haddon-Casey said the recent video of Bradley on the desk should have prompted local government minister John Carey to act.
"That may have made the minister laugh, but what did he actually do? Nothing," she said.
Generally speaking, Melville town councilor Karen Wheatland, who is also national vice-president of the Australian Association of Local Government Women, said the antics in local government were like nothing she had ever met.
"It means something coming from a male-dominated blue-collar industry working as a sailor," she said.
Loading
"I witnessed the disgraceful treatment of an elderly, respected woman in council who had previously been mayor, being belittled, silenced and laughed at.
"Her resilience kept her at the table, but I saw the long-lasting effects it had on her."
Wheatland said women make up 40% of WA's elected members and said the low retention rate speaks for itself.
She said the current complaints process through the standards committee allows vexatious complainants to harass and intimidate elected members.
"We need more penalties and consequences, and more focus on what the line in the sand is," she said.
Cockburn Town Councilor Chontelle Stone said she had witnessed behavior that would result in immediate dismissal at other workplaces.
"Councillors deliberately excluded from meetings, discussions or events; edit advisors they don't like in group photos; not recognizing the presence of other advisors in the room; acting aggressively towards each other and making personal attacks instead of debating the issues," she said.
Stone, also president of the WA branch of the national association, said that until recently the code of conduct for elected members was voluntary.
"We've seen women elected to local government who were bullied and quit because it was getting too much, costing taxpayers tens of thousands of dollars for the by-elections," she said.
"One of our members was so harassed by a member of the public that he went to court to take out a misconduct order against the perpetrator in an attempt to stop him."
Stone said there was no mandatory training for elected members and penalties for misbehavior such as training, apologies or public censure were not severe enough to have a deterrent effect.
"What is public censorship to anyone? " she says.
"Some elected officials accumulate complaints and wear them as a badge of honor."
Bradley, the self-proclaimed grumpy councilman who repeatedly banged his desk with his iPad and turned a lamp on and off in protest after Mayor Keri Shannon told him he was behaving like a child, is the one wearing his list of complaints like a badge of honor, as he said Today.
In 2019, the Local Government Standards Panel concluded that Bradley broke local government law when he called incumbent councilor Josephine McAllister a "liar" and a "dumb bitch" during a board meeting.
Another meeting stalled last month after Bradley and fellow councilor Gary Mack demanded an amendment be made to the minutes to explain their absence from a meeting called on short notice by the mayor.
Shannon asked councilors to stop talking about her while she opposed the motion before abruptly ending the meeting.
"I'm so sick of the misogynists in this room — it's gonna be over now," Shannon said.
Marianne Saliba, national chair of the Australian Local Government Women's Association, said all states should follow Victoria's lead and audit the sector for bullying, harassment and bullying.
She said regional areas were worse, with overrepresented "pale, stale, masculine men" and disrespectful women.
Local Government Minister John Carey said sexist and misogynistic behavior was unacceptable and had no place in local government, but acknowledged powers to act under current legislation were limited.
He said the state would introduce the most significant reforms in the sector in 25 years in the "near future" as a "priority".
Loading
Among the measures are the suspension of advisers for up to three months for breaking the law more than once, the disqualification of repeat offenders and, for serious violations, prosecution.
The WA branch of the Australian Local Government Women's Association has released a statement saying that in recent months it has seen an increase in testimonies from members about workplace bullying and harassment, particularly at council level.
They want mandatory workplace bullying and harassment training for all elected members and for those who don't comply with a $5,000 fine.
The Morning Edition newsletter is our guide to the most important and interesting stories, analysis and ideas of the day. register here.