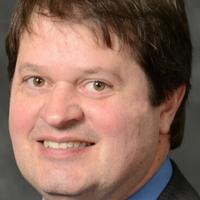 My View: Consider expanding the North Mankato City Council | Letters to the Editor
Over 120 years ago, when North Mankato was founded, it established a five-member council to represent the approximately 900 people who lived in the town.
Today, North Mankato's population is approaching 15,000. Yet it still has a five-member city council. Many cities start talking about an expanded city council once the population exceeds 10,000 people. And maybe it's time to start the discussion.
Across the river, Mankato has a seven-member city council. Just to the north, the 11,000-person town of St. Peter has a seven-member city council.
As cities grow, it is usually good to have a variety of voices and inputs within the city council to give direction to the city administrator. Now, with five members, a simple majority of three people can set the direction of the city. With a seven-member board, that fourth vote is needed to set direction. It would also open up two other positions that would add more votes.
Now may not be the time to add two more positions, but at some point discussions should begin about expanding the board. Five people representing 900 people in 1900 probably worked very well. Five people trying to represent over 14,000 people is a much tougher job.
Tenure also appears to help members of smaller town councils get re-elected. So the variety of voices that advise city staff and set the direction of the city has been limited to the same 3-4 people on council for many years.
Expanding representation in North Mankato could bring new voices to the table. The city, like others across the state, is becoming more diverse. A seven-member board could include some of that diversity.
If the city's past elections lacked candidates, now may not be the right time to suggest expanding representation. But over the past decade, many people have put their hats in the ring.
A quick look at the other councils in North Mankato shows that the Planning Commission and the Port Authority have seven-member councils. If these lower committees have so much representation, it raises the question of why the main city council does not have seven members.
Will this result in better representation? May be. Will there be more than one variety of voices at the table? Absoutely. At the very least, this is something the board should discuss.
And if sued, it might well be worth amending the city charter. If anything, the question should be asked: how long will a five-member council last to represent the city's population – when it is 15,000? 25,000? 50,000? It won't hurt to have this discussion.
Greg Abbott is a former member of the North Mankato Planning Commission and the Port Authority. He lives in northern Mankato.