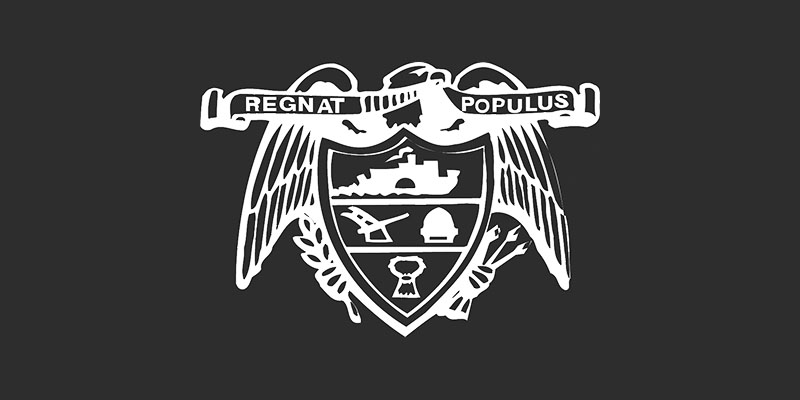 NWA EDITORIAL | An exceptionally arts-friendly city council should feel good saying no to a bad idea
It's not funny when someone suggests that one of your ideas is bad.
People in the arts – such as actors, playwrights, musicians or visual artists – know this more than most people, because their creative process requires bringing their ideas, talents, values ​​and achievements to everyone's view. It's a vulnerable place to put yourself. Sometimes people embrace what they have produced; other times, well, we learn that an audition didn't win the part or that the proposed show wasn't accepted.
It's hard, but hearing "no" is part of every artist's life.
TheatreSquared, the acclaimed trade organization that has captured the hearts and imaginations of theatergoers in Fayetteville and far beyond, had an idea: if the city's taxpayers paid the tab for building upkeep of the TheatreSquared, structural repairs, building insurance and utility costs, the theater company could do more performances.
It was, and is, an exceptionally bad idea that nonetheless received support from several influential people in Fayetteville, many of whom are on the Board of Directors of TheatreSquared, and from out-of-state organizations called by the organization to speak at last Tuesday's City Council meeting. And City Council members were put in a tough spot — exactly the tough spot TheaterSquared advocates wanted them in.
You see, the $31 million building that serves as the setting for the performance sits on prime city-owned property. In 2016, when TheatreSquared supporters were eager to get the city's help to make the building project possible, they and the city struck a deal. The city would contribute $3.1 million toward construction and provide a 100-year cashless lease to the one-acre property just behind the Walton Arts Center, which is also on city property.
This location would position TheatreSquared at the heart of Fayetteville's creative heartland.
TheatreSquared backers also convinced the city's Publicity and Promotions Commission of a 15-year, $3 million funding commitment for the structure. Governor Asa Hutchinson also provided $2.9 million from the state's Rainy Day Fund to support the project. In total, taxpayers covered about one-third of the cost of the construction project, and the city of Fayetteville gave away valuable public property for 100 years.
The city can't just donate taxpayers' money or property to private organizations, even the nonprofits everyone loves. To make a lease legal under Arkansas law, city ratepayers had to get "adequate, fair and equitable" consideration from TheatreSquared, whose representatives were of course more than willing to accept if it meant their dream of a new home for their performances could become a reality.
Flash forward to 2022. It's been six years since the lease was signed and three years since TheatreSquared moved into its beautiful new building at the corner of West Avenue and Spring Street in downtown Fayetteville. But by all accounts, the organization's efforts exceeded expectations, providing the region with another venue for artistic performance.
So what was last Tuesday about? With 94 years remaining on the lease with the city, TheatreSquared executives asked the city council to pay for the aforementioned maintenance, insurance, utility and repair costs. That's about $186,000 a year these days.
Let's see… $186,000 x 94 years? Does anyone have a pencil? Carry the 2… uh… yeah, that's a request for a new city ratepayer pledge of nearly $17.5 million. And this assumes that the cost of utilities, building insurance, repairs, etc., does not increase at all during this period. Who thinks that's going to be the case in northwest Arkansas, or anywhere?
Three city council members proposed this idea, D'Andre Jones, Sonia Harvey and Sarah Bunch. And TheatreSquared advocates are doing everything they can to make a city council that overwhelmingly supports the arts feel that it would turn its back on TheatreSquared if it rejected this very bad idea. They even brought in a private real estate attorney to explain why the city would be fine with shelving a major TheaterSquared commitment just six years after the organization so willingly signed the lease with the city.
Why is this idea bad? On the one hand, it is legally suspect. For two, it would lift the curtain on all the other organizations in the same situation – the Walton Arts Center, the Fayetteville Town Center, etc. – wishing the same type of arrangement.
Contractually obliging taxpayers millions and millions of dollars – the money these tenants agreed to spend in exchange for the land and upfront costs they needed – over the next few decades and it's not hard to imagine that the taxpayers of the city have the idea that they send too much of their money to the town hall. Who could blame them?
But more importantly, longtime city attorney Kit Williams, who bends over backwards to help city leaders get what they want while avoiding legally dodgy circumstances, practically begged members of the city council to leave the lease as agreed in 2016. We'll skip the details because if most readers wanted to dive into the "this" section and the "that" paragraph of the law of State, they would have gone to law school. But Williams tried to help the city council understand why municipal leases are different from private leases and why state law doesn't allow elected officials to get carried away using taxpayer dollars to preferred projects.
"The people who enacted the Arkansas Constitution and our judges obviously believed that constitutional legal protections may sometimes be necessary to restrain government officials who might otherwise be overly generous with taxpayers' money," Williams said. "Local governments have at least a fiduciary duty to preserve and hold taxpayers' money."
Indeed, they do. And Williams has made it clear that overhauling a strong and defensible 100-year lease involving public funds and land to shift a much heavier burden onto taxpayers creates a precarious legal situation.
"What makes it so dangerous is that it's a 100-year lease with 94 years remaining. That's why a $50,000 insurance payout is $5 million, and it's if the premiums don't go up," Williams told the city council. . "That's enough to get the attention of lawyers who might want to sue us. They might also want to go after the $3.1 million we've already invested.
"We should not jeopardize this lease and our investment by doing [something] which is likely to lead to at least litigation. When there's a lot of money, then a lawyer will be smart enough to get it."
Indeed, they will.
Jones, the city council member who most aggressively pushed the idea of ​​TheatreSquared, asked Williams if he said it was 100% illegal "or just iffy". These are the kinds of questions that fill the courts. Jones was looking for a guarantee that what he wanted was not illegal. It's much, much better for an elected official to seek a guarantee that what he's eager to do is 100% legal, at least if that council member is watching over the taxpayer. We believe this should be the priority of all city council members, no matter how happy they feel to distribute taxpayers' money so freely.
Thankfully, the city council didn't just dive into an idea that no one revealed publicly about a week ago, although talks have apparently been going on for the better part of a year. The board has tabled the measure, but appears willing to look for other ways to help TheatreSquared.
Leave that lease alone, though. Taxpayers support the arts in Fayetteville exceptionally well – paying millions more to build an "arts hallway", for example. The City Council can be proud of these efforts. But the public well is not inexhaustible and it should not be abused.