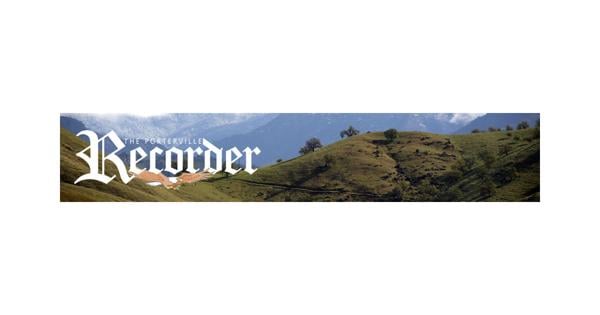 Raymond Beltran candidate for city council | News
When Raymond Beltran started Porterville FYI seven years ago, he never thought it would lead to anything political.
But the longtime Porterville resident, 45, says community feedback on his Facebook site has given him what he thinks the community wants from Porterville City Council.
That's why Beltran said he's running to represent District 1 on city council in the November general election. Lawana Tate currently represents a District 1 and said she is running in the November election to stay in the seat.
Beltran has a lot of experience with community activism on a non-political level. Her parents, Fred and Elva Beltran, are long-time community activists involved in numerous organizations.
Beltran, who worked for the Porterville Unified School District for 27 years, has also been involved in the community coaching youth sports and working with nonprofit organizations.
But Beltran is arguably best known for creating Porterville FYI, which has become the definitive community forum.
Beltran regrets that the comments he received on the site, both positive and negative, gave him insight into what community residents are most concerned about.
Beltran said he sees a more reactive than proactive approach to dealing with community issues.
"The main reason I run is because I've lived here all my life," he said. "I just think the issues and the direction in the community that we're seeing are reactive solutions, not proactive ones."
Another major reason Beltran said he's running is that there needs to be more accountability when it comes to the decisions that are made.
He said those are the reasons that "push me into this."
He compared nonprofits to government saying that there is accountability with nonprofits and the accountability stops somewhere. But that's not always the case with government.
The homeless problem on the Tule River is a good example. Beltran spoke about last week's town hall hosted by Tulare County Supervisor Dennis Townsend.
The issue of those not from Porterville ending up at the Tule River after being released from the South County Detention Center was discussed. Tulare County Sheriff Mike Boudreaux told the town hall meeting that the releases were necessary.
Beltran said this is a situation where there is not enough accountability with all the agencies involved and the city needs to take a more proactive approach.
He said that in comparison, if the city illegally dumped trash in the river, there would surely be a state or federal agency to account for.
Beltan suggested the city could consider litigation or declaring a local emergency as a way to try to provide greater accountability for the homelessness issue on the Tule River.
Beltran noted a recent Tule River cleanup effort involving several organizations, including Porterville FYI, the Tule River Parkway Association, and Blessings of Liberty.
Even though 4,000 pounds of trash was removed as a result of the effort, it made little difference, Beltran said.
"It's a band-aid to the problem," he said. He added that what is currently being done to deal with the homeless on the Tule River is not working. "We can't coexist that way," Beltran said.
Greg Meister, who is running to represent District II on the board, also said of the recent cleanup at the May 17 board meeting, "It didn't even make a difference."
District II is currently represented by Milt Stowe, who has said he is not running for election.
Beltran said his top two priorities as a council member would be youth and public safety.
"What's in it for them," Beltran said of the youth. "There aren't many places to go."
Beltran added that he would like to reinvigorate a neighborhood watch program in the community.
He said while he understands the state has an impact on the city, he again wants to focus on local accountability.
"We have no control over this stuff," Beltran said of the state law.
He added that his goal at the grassroots level is to deliver solutions that have "immediate impact".
"I never imagined racing for anything," Beltran said.
"It takes community," he added. "I can't do it alone.
"That's kind of where FYI Group comes in. People come together."
He added that Porterville FYI was modeled on the concept set in constitutional government for the people by the people.
He said Porterville FYI is "for us, by us" when talking about the residents of the community.
Beltran also said he would work with anyone if elected.
"It doesn't matter if you're left-wing or right-wing, Christian or non-religious, old or young, I don't care."