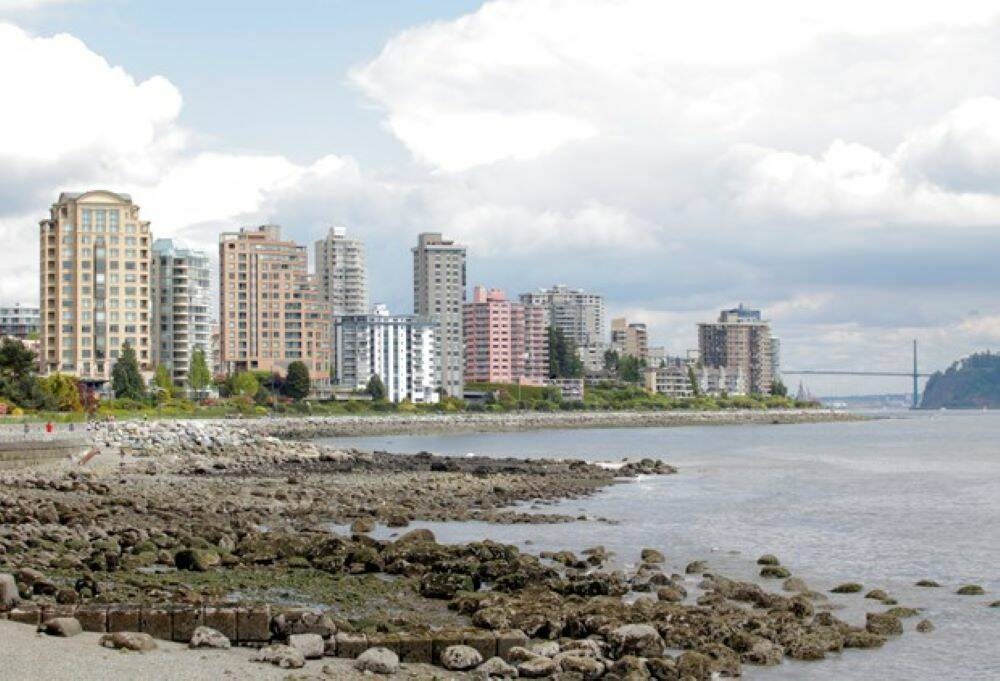 Should the North Shore of Vancouver be a local government?
In general, respondents in the Côte-Nord rate their local governments more favorably than in the other regions – except on traffic
While previous polls have clearly indicated that a majority of North Vancouverites want to avoid the division between the district and the city, a new poll suggests that the whole of the North Shore may be leaning towards amalgamation.
The results of a survey by the non-profit Angus Reid Institute, published Wednesday, show that 48% of residents of the North Shore are in favor of the consolidation of neighboring municipalities. Specifically, 43% said the City and District of North Van as well as West Van (including Lions Bay) should merge – while 5% of residents said all local governments in Metro Vancouver should unite under one mayor and council. This is the greatest enthusiasm for fusion in all the regions studied.
Overall, the poll showed that half of Metro Vancouver residents support the merger in some way. When asked which areas should combine, 35% said the Tri-Cities, 34% said the North Shore, and 31% favored Pitt Meadows and Maple Ridge.
Only 8% said they would combine all metropolitan municipalities, while 31% said none should. The others said they weren't sure. The current system has recently seen voters in the region participate in 21 separate elections.
Respondents also weighed in on other issues. As for more immediate priorities, Angus Reid said voters hope their elected representatives will begin their terms by focusing on three core issues: housing, homelessness and crime. Overall, half (49%) rated housing as their top priority, while three in 10 said it was homelessness and poverty (31%) or crime and safety (29%). %).
Asked to rate the performance of previous governments on these issues, respondents produced a grim record. Four in five (81%) said local governments have poor housing records. Three-quarters (77%) disapproved of the poverty performance. Two-thirds (64%) were not satisfied with housing and security records.
When it comes to police spending, three in five (59%) Metro Vancouver residents think more resources should be spent on social assistance, compared to two in five (41%) who want more funds to support a greater police presence in high crime areas.
Although Statistics Canada's Crime Severity Index for Metro Vancouver shows a general downward trend from 2016 to 2021 – violent crime in particular is trending down from the previous five years – three in five respondents (61%) believe there has been more crime in their area in the past five years.
That said, the number of Côte-Nord residents who believe that crime is on the rise (49%) is lower than in the other regions. In general, residents of North and West Van rated their governments more favorably on most issues, with the exception of traffic and transportation. On this question, as many as 80% said their city leaders had done a "poor" or "very poor" job. No respondent said the local government had done a "very good" job.
The sample size for the survey is 1,376 in total: 460 City of Vancouver residents, 315 from Burnaby/Richmond/New Westminster, 130 from Tri-Cities/Maple Ridge/Pitt Meadows, 357 from Surrey/White Rock/Delta/Langley and 114 from West Van/North Van.