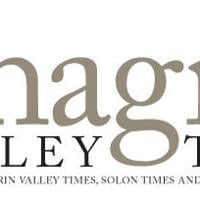 Solon named future clean city | Local government
The city of Solon is officially a Power a Clean Future Ohio community, with the goal of reducing greenhouse gas emissions.
"As a city, we need to consider what we can do to reduce our carbon footprint responsibly, but also as energy-efficiently as possible," said Mayor Edward H. Kraus.
Mayor Kraus' comments followed the passing of a resolution by city council at a recent meeting allowing the city to become a Power a Clean Future Ohio community. This is their first time participating, and there is no cost to the city for this program.
As part of their membership, the city will be part of a large and diverse coalition that engages with cities and local governments across the state. Power A Clean Future Ohio also gives local leaders the tools and resources to create plans to reduce carbon emissions and implement them in ways that are achievable, measurable, equitable and economical, according to the resolution.
"We don't get the money," said Mayor Kraus, "but we do get their resources and their experience. It's a free option that provides us with great resources as to what we can do locally.
"I want their expertise.
He said the organization will serve as a guide for the city in areas such as how they become more energy efficient in city buildings, such as installing solar panels, as well as a global conversion to LED lighting, for example.
The city will also house charging stations for electric vehicles in the future, the mayor noted.
"We need charging stations now," said Mayor Kraus. "I don't want to wait and have an outdated city. "
Mayor Kraus said some locations could be set up, including the community park on SOM Center Road and the community center.
Mayor Kraus said he would be in favor of setting up a few stations early as a small pilot program and then monitoring usage.
"I don't want to set up 30 stations and pay for it when we only need maybe two or three," he said, adding that the need is "and is coming fast".
Mayor Kraus said the city is also in the process of completing an energy audit of its buildings.
"Part of our goal is to increase efficiency, accountability and transparency," he said.
Recently, Solon has installed LED lighting in many of its buildings in the city, the mayor continued, and is also using it on some of its street lighting fixtures and replacing the non-LED lighting currently in place.
As part of its designation, the city will commit to reducing greenhouse gas emissions by 30% by 2030. It will also develop a plan next year that will create a roadmap to achieve this goal and will proactively seek community input in developing this plan, according to the resolution.
"I like that it costs nothing and allows us to make decisions that benefit our community," said Mayor Kraus.