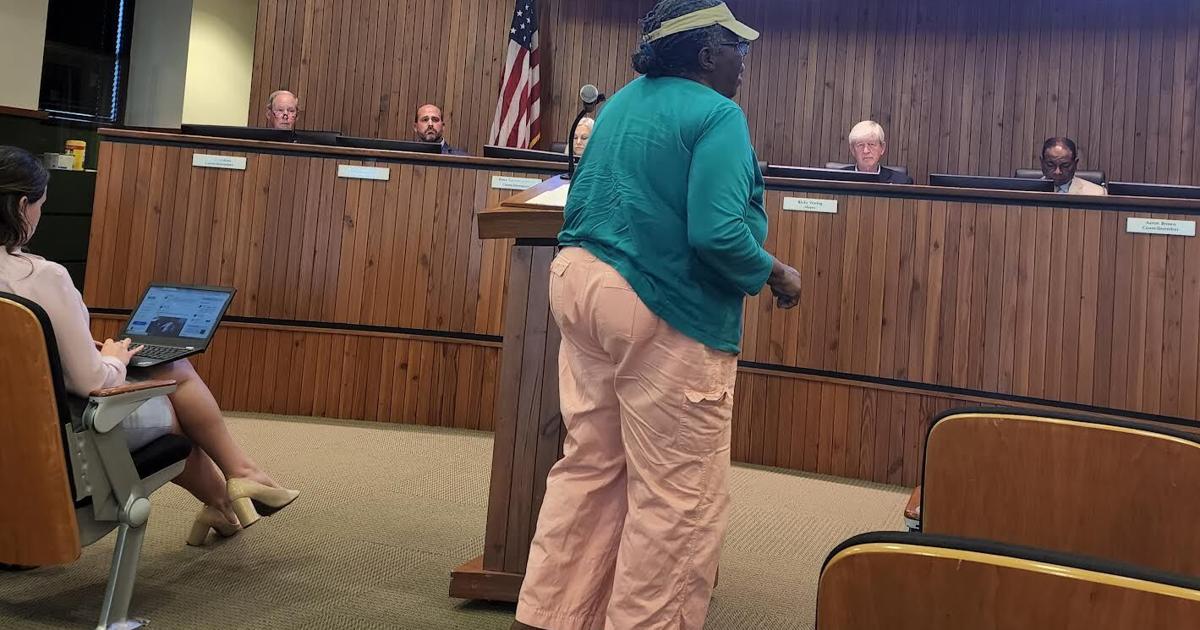 Spotlight on Potholes and Porch Snakes at City Council | newspaper scene
A Summerville resident's long list of quality of life grievances closed the July 14 town council open session with a resounding boom, as the complainant kicked off her four-minute rant pointing out damaged arteries along from Germantown Road and Atlantic Street.
Linda Whetsell made no secret of her frustration as she reported how the potholes in question seem "eternally deep" in wet weather and asked why they had been neglected by the city government.
She cited an area near a three-way stop sign on Germantown Road as particularly vexing to local drivers, as well as the intersection of Shepherd Avenue and Parkwood Drive.
"I walk there because my sister lives there and I am in the community. I walk around and see what happens. So, I said when you see something, you say something," Whetsell said.
Summerville Councilman Aaron Brown conceded that Germantown Road "really needs fixing", while acknowledging that it's on the city's radar of sites to deal with.
Mayor Ricky Waring also stepped in, assuring the voter that Germantown Road is on the list of areas to be repaved this year. However, the elected official could not say the same of Atlantic Street since it is under state jurisdiction.
Neighborhood roads were just the tip of the iceberg for Whetsell, as she alerted the council of a Central Avenue neighbor who has an assortment of exotic animals, including turtles and snakes, that roam free. on their residential porch.
She openly wondered if the snakes were poisonous while expressing more concern about slippery reptiles making their way into people's backyards and inside their homes.
"How many times do you have to call the police? she asked rhetorically. "The other day, I'm in my garden… and there's a woman [relieving herself] in front of my house. All of a sudden nobody knows where this woman was, she came off the street," Whetsell said of the "naked" woman, who was also observed by a nearby resident, she noted. .
Additionally, Whetsell took issue with the unreasonably loud construction workers in his area who play music as early as 7 a.m.
"Every time I come here, you laugh like I'm stupid, but I'm not. It's ridiculous that someone has to live like this all the time," added the speaker of the evening.