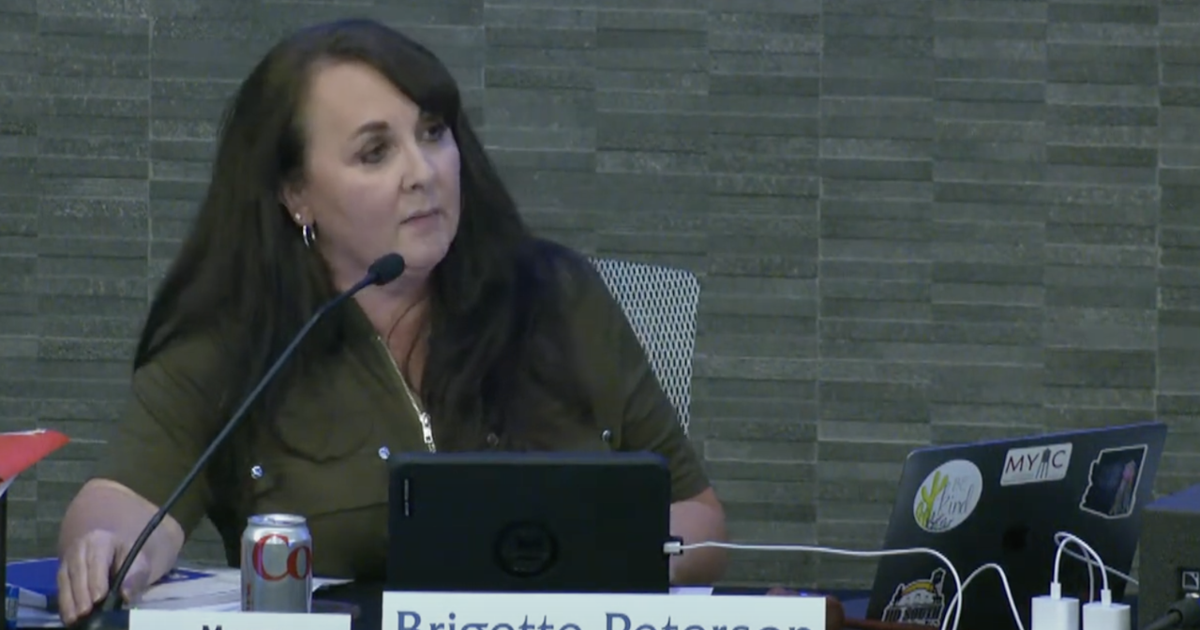 Video glitch buries city council tiff | News
Gilbert's mayor publicly reprimanded a councilman from the dais on May 17, but that reprimand never made it to viewers who watched it live from home or on the city's video archive for later viewing. .
A city spokeswoman blamed the problem on IT staff.
"IT informed that a main part of the video recording system, the encoder, broke down last night and the last 20 minutes of the meeting were not recorded," the spokeswoman said. Jennifer Harrison. "When the encoder failed, the live stream and video recording were stopped."
Councilman Laurin Hendrix, who was the target of fierce rebuke from Mayor Brigette Peterson, called the failure unusual.
"I can't fucking remember the last time this happened," Hendrix said two days after the meeting. "I've never seen him get cut before. It seems so strange that the mayor exploded and went completely insane and all of this doesn't magically exist.
Council meetings are usually not very well attended by the public unless there is a burning issue.
Seated in the audience at the May 17 meeting were Alderman Mark Cosgrove and members of his team from Antrim-Newtownabbey Borough Council in Northern Ireland. On May 20, they were in town for the unveiling of the Gilbert Sister Cities Friendship Garden.
Compared to the current budget year, IT department expenses increased 40.3% to $22.7 million in the $1.7 billion preliminary budget for fiscal year 2023 that the Council has adopted on May 17. a telecom engineer and an audiovisual technician.
What led to the mayor's reprimand was an agenda item regarding the state attorney general's finding that Peterson violated the state opening meeting law.
To remedy the situation, the state ordered that the contents of the May 2021 email sent to all council members by Peterson be shared in a public meeting. State law prohibits a quorum of any elected body from discussing public business.
Hendrix at the meeting noted that he responded to Peterson about an hour after she emailed the entire board advising her of the need to be careful about breaching open meeting laws.
Hendrix also said he was concerned about how staff responded to
Peterson's email once the breach occurred.
"The first thing is to ignore it," Hendrix said. "The second thing is how to mitigate the damage."
Documents showed City Manager Patrick Banger forwarded Peterson's email the following day at 10:10 a.m. to City Attorney Chris Payne, informing him that he had told council not to respond to the whole of the group to avoid breaking the law.
Banger's email came eight minutes after Councilman Scott Anderson responded to Peterson in an email to the entire council. Anderson, who said he mistakenly pressed the "reply all" button, was also found guilty of breaking the law.
After the city was notified of the violation in September 2021, Payne responded to the Attorney General that he and the city clerk would arrange training for council members on the opening meeting laws, the law on public records, conflict of interest laws and Gilbert's Code of Ethics in the November retreat.
The Attorney General's staff took the training into consideration in determining the remedy for the city.
The problem for him, Hendrix said, is "we don't hold ourselves accountable."
"If we held ourselves accountable for the latest set of issues, we wouldn't be here," he said at the meeting, adding that another email was sent on April 27 that could be a " potential breach".
As Hendrix spoke, Councilor Scott September called a point of order, but Hendrix was allowed to continue.
The "final set of issues" Hendrix was referring to are the ethics violations filed against Peterson. Eight have been filed since Peterson took office in January 2021 and six have been investigated by outside counsel, who cleared Peterson of any wrongdoing.
Hendrix said Payne called him and explained he was misinterpreting the open meeting law with the email in question.
Hendrix said the City's attitude had gotten to the point that "we're so used to inappropriate behavior" and if "you can't deny it, turn it around for damage control."
Peterson called Hendrix about the April email, saying that while she didn't send it, he implied she did.
She also pointed out that Hendrix voted with the majority "to take no action against me" regarding ethics complaints and that he spearheaded a protocol change that gives the Board the discretion whether or not to discuss a investigating an ethics violation at a public meeting. , whereas it was previously mandatory.
Peterson said she had served Gilbert since 1997 with hundreds of commission and planning board meetings and thousands of cases and made a mistake with the May email.
"I take full responsibility for this error," she said.
She then said that Hendrix likes to "stand up" and "post your videos on social media."
"If that's the answer you want, you got it, sir," Peterson said, raising his voice. "I'm finished.
"I'm done abusing you and your buddies. The people around this table don't like to talk when you're in meetings because of your behavior. I heard about issues with the way you talk and how disgusted they are. Council members are afraid to speak because you are showing videos.
"I'm done with you. I'm done with this behavior you bring to the Council. We're done with this topic. You've been attacking me for a year.
Hendrix, who kept his cool, said there were a number of things the outside investigator didn't address in his report.
He also said he proposed the change to the code of ethics because he didn't want to spend his time discussing the mayor's transgressions.
"I didn't come here to talk about you but to serve the community," he said. "I've done it almost my whole life."
"If people don't want to talk because they're offended by the way I've reacted," he added, "maybe they shouldn't be here."
After the meeting, Hendrix explained why he voted with the majority not to take action against Peterson over the ethics complaints. The investigator, however, faulted Peterson for his lack of judgment.
"We didn't exonerate her," Hendrix said. "We voted to put this behind us and move on. No one said she was guilty (but) what she did was clear.
"I was the one who changed the ethics law so that we don't have to talk about all ethics violations. I didn't do it because she's innocent but because as an elected official I didn't want to sit in a meeting and discuss the mayor's transgressions every two weeks.
He added that the code had been in place for 47 years until it was changed because of Peterson.
Reflecting on the reunion exchange, Hendrix said he was "absolutely shocked" by Peterson's disguise and compared her to a "schoolyard bully".
"It's kind of like bullying in elementary school — nobody likes you, nobody wants you, nobody wants to talk when you're around," Hendrix said. "It was terrible. It's no way to behave, very unprofessional. She made a complete fool of herself."