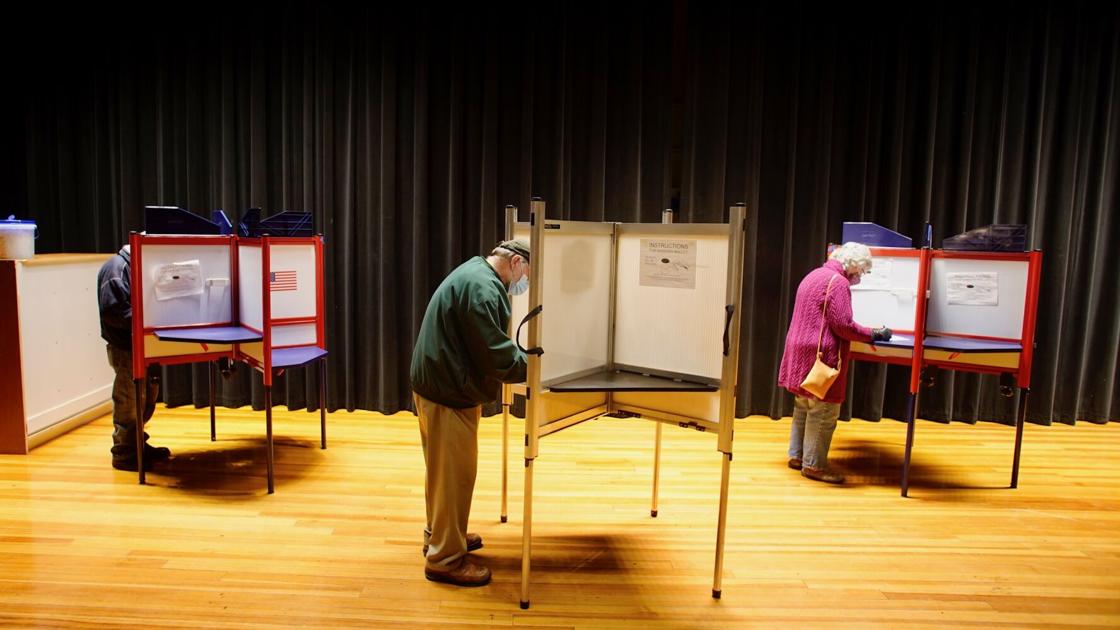 Vote for slow start as Pittsfield chooses new city council and school committee members | Central Berkshires
PITTSFIELD – Voters took to polling stations on Tuesday morning to choose their representatives on city council and school committee in what many predict will be a low turnout election.
Polling station workers in wards 2 and 4 – two of the four contested neighborhood races this election cycle – said they did not expect many people at the polls.
"It's slow – it's a sluggish year and there's no mayoral race, no state race," said Pat Bassi, a poll clerk working in Morningside Ward 2A Community School. "It's going to be a very slow day. I guess we would probably get around 100 voters."
Worried about your child's education? Know what Pittsfield School Committee candidates have to say about the issues
By 8:30 a.m., the constituency had served four voters and collected two postal ballots. Across town, at Herberg Middle School, within the precincts of Ward 4A, a slow but steady crowd of dedicated voters infiltrated the ballot box. At 9 o'clock in the morning, about thirty voters had voted in the enclosure.
Ward 4 residents Mark and Marie Matthews said they remembered the lines winding and filling the auditorium at Herberg Middle School which has been their polling station for countless elections. This year, the Matthews said "unfortunately it's a sparse crowd."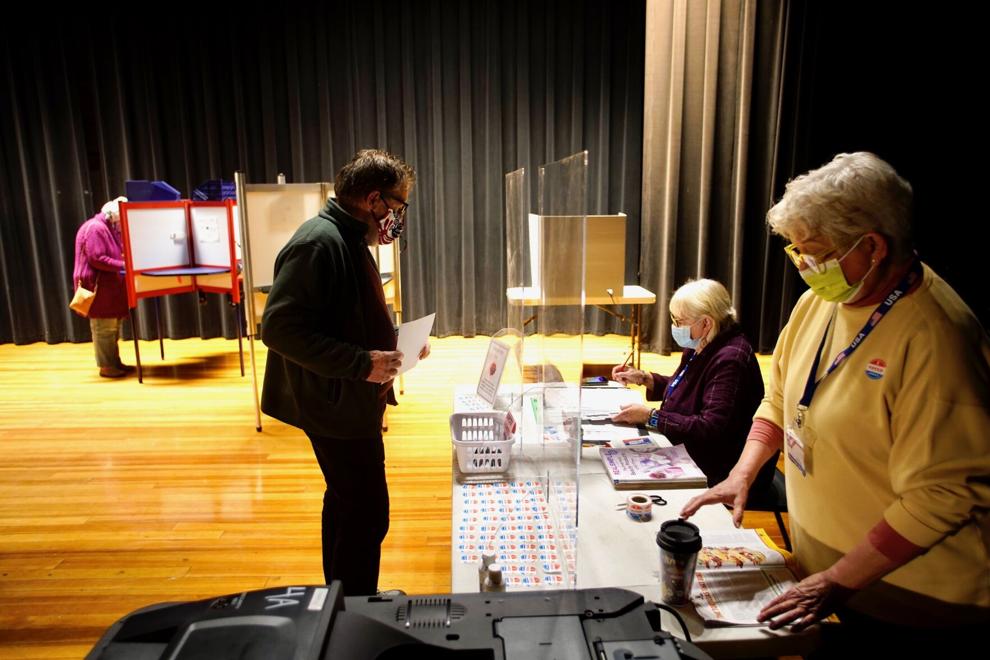 Marie Matthews said she felt the city "is doing quite well here compared to other parts of the country and I am grateful to her for that." But at the forefront of the Matthews' two minds as they entered the polls on Tuesday morning was the city's response to the pandemic.
"I hope [the council] is sticking to their covid precautions, all the things they're pushing for people to get vaccinated, "said Marie Matthews." I think it's important and necessary.
Last December, Marie Matthews lost her sister to the coronavirus. Her husband said they were "still very sensitive" to the impact of the pandemic on lives across the country.
Dick Marchetto, holding a sign for runaway candidate Craig Benoit on the grounds of Ward 2A of Morningside Community School, said he was focusing on another guy's safety during this election cycle.
"Certainly police protection in the neighborhoods," Marchetto said. "For me, security is one of the first things I would care about."
Joe Cimini, a poster boy for the candidate in general and Chairman of the Council Peter Marchetti, agreed with Marchetto, but added that the candidates' positions on the streets of North Street and Tyler Street and cycle lanes also had a impact on his vote.
Marchetti is one of many familiar names voters find on their ballots.
In Ward 4, Ann Brennan said her final ballot was "pretty much the incumbents."
There are six people vying for the four board seats: Karen Kalinowsky, Benoit and incumbents Yuki Cohen, Earl Persip III, vice chairman of the board Pete White and Marchetti.
Ward 6 Councilor Dina Lampiasi is the only outgoing Ward Councilor in a contested race this electoral cycle. Lampiasi is against Ed Carmel, a member of the City's Homeless Advisory Committee and the Pittsfield Housing Authority's Board of Commissioners.
A new Ward Representative is a sure thing for residents of Ward 1, Ward 2, and Ward 4, where Councilors Helen Moon, Kevin Morandi and Chris Connell have decided not to stand for re-election.
6 Important Questions For Pittsfield City Council Candidates About Housing, Policing, Taxes
Ken Warren and Andrea Wilson are vying for Ward 1 seat. Charles Kronick and Matthew Kudlate hope residents will vote them for Ward 2 seat. Andrew Wrinn and James Conant, Chairman of the Conservation Commission, hope to represent the district 4.
Residents of three wards have undisputed races: Kevin Sherman is unquestionably running for the seat of Ward 3 Councilor Nicholas Caccamo, and Ward 5 Councilor Patrick Kavey and Ward 7 Councilor Anthony Maffuccio have no opposition.
Four of the candidates for the six school committee seats are incumbents: William Cameron, Mark Brazeau, Alison McGee and Daniel Elias. Challengers Vicky Smith, Sara Hathaway, Karen Kaveney Murray and Bill Tyer are hoping to earn a spot in the group.
The ballot also includes the names of two candidates who left the race: Nyanna Slaughter and Kate Lauzon.