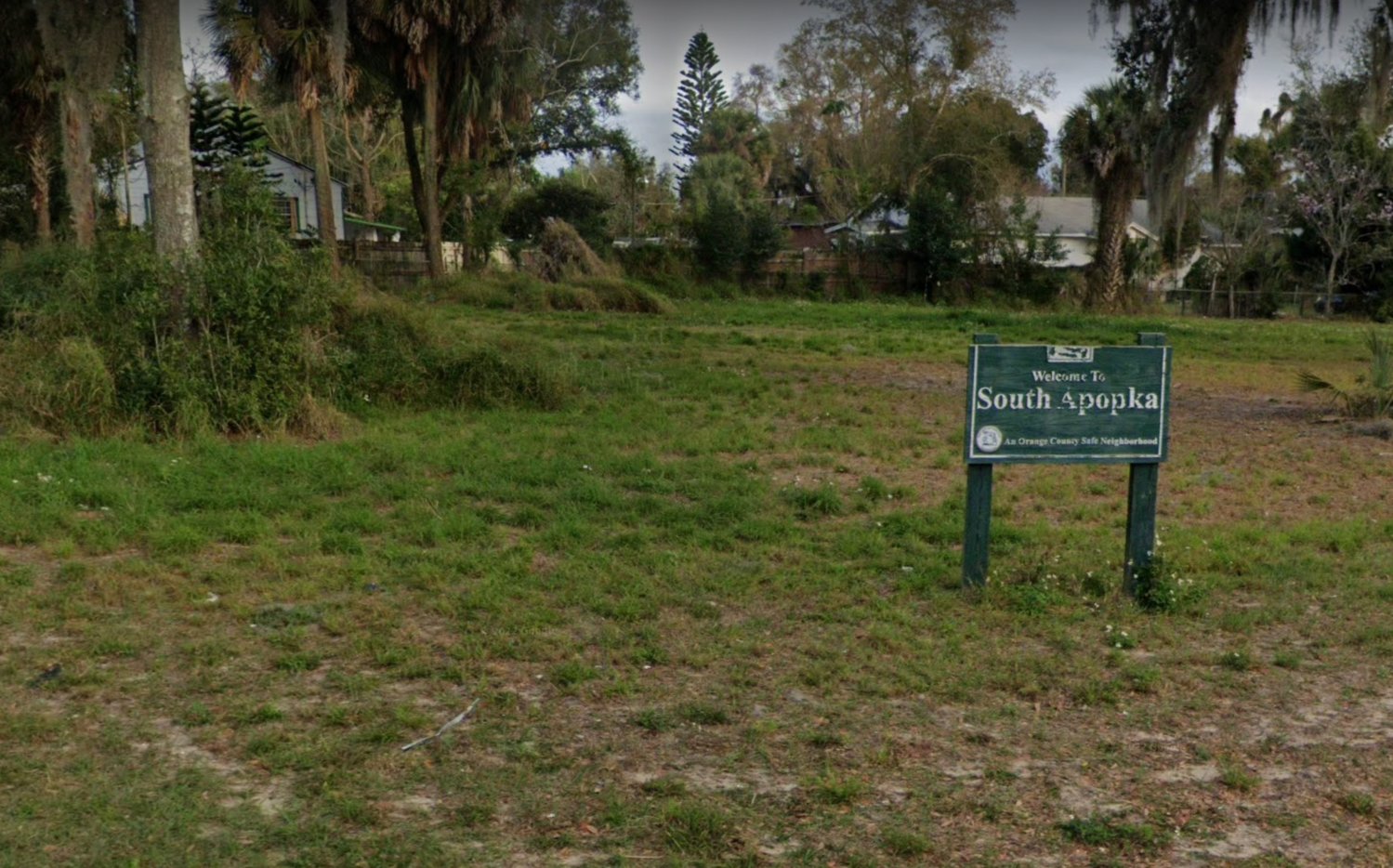 Will the new city council keep the annexation of South Apopka alive?
By Mickenzie Hannon, Trainee Correspondent with The Apopka Voice
Picking oranges under the hot Florida sun was how Commissioner Alexander H. Smith spent his weekends and summers as a kid. He picked corn, cucumbers, and cabbage while working on the manure farms until he was in ninth grade. Then he worked in the nursery industry until he left for college.
According to Smith, this type of work represents most of the community living in South Apopka. During his childhood, Smith lived in South Apopka in an area he describes as a migrant camp, where individuals worked locally in the agricultural industry or travelled. The work of South Apopka residents in local greenhouses has helped maintain Apopka's status as the indoor foliage capital of the world.
"They have made great contributions and great sacrifices, and so now is the time for the city to step in and do the human thing of annexing South Apopka, so that these residents can enjoy all that the city has to offer. Apopka has to offer."
But after the March 8 municipal elections, residents of South Apopka wonder if annexation is still possible and if the effort will turn into action. While the the mayoral debates leading up to the municipal election touched on the possible annexation of South Apopka, Mayor Bryan Nelson said annexation talks would resume after the municipal elections.
Nelson pointed out that financial reasons were a determining factor to be taken into account throughout the annexation process. At this time, no specific cost estimate is publicly known.
"You just have to have all the facts on the table, and I think when you look at the costs…it's going to cost the people of South Apopka more money," he said.
But according to Nelson, not all South Apopka residents want to be annexed, as some do not favor the additional code enforcement restrictions that would follow.
"The question is, do we let the county do what should be part of its obligation or responsibility, or do we (the city of Apopka) want to take it? And, if you're not happy with the status quo means you have to spend even more money."
The annexation would include adding unincorporated Apopka to the city's jurisdiction rather than Orange County.
"In other words, the city of Apopka would incur liability, leading to significant economic effects," said Francina Boykin, the vice president of the Apopka Historical Society and a longtime resident and historian of Apopka. At the February 15 community meeting on South Apopkashe explained why she wanted South Apopka annexed to the city.
"I'm from Apopka. I don't live in South Apopka. I live in Apopka – according to the postmaster. I often ask the question 'How do you define South Apopka?' I see the little cut out area which according to the census is a census designated area. It happened when we were begging for money for improvements in the area, and someone coined this term "South Apopka" This is the name of begging.
She went on to describe the conditions in southern Apopka.
"We had no garbage [service] until about the mid-1980s. What we did on my side of town – we burned garbage. I was born in Apopka as I said… I saw what happened. I see what is happening now. Because of economics, income, lack of infrastructure…over a century of neglect by Orange County. People pretty much did whatever they wanted to do. Build where they wanted to build."
Before the elections, the inhabitants understood that annexation efforts were supported by many commissioners serving on the Apopka town commission.
Nick Nesta also weighed in on annexation as the newly elected commissioner to replace commissioner Kyle Becker in Seat No. 4.
"The annexation of South Apopka is a topic of conversation that should not be discussed passively," Nesta wrote.
Once he officially takes office, he said he plans to facilitate conversations within the community and educate residents about the annexation of South Apopka.
"From possible tax increases to changes in services, we need to meet with citizens in their churches, community centers and homes to provide as many opportunities as possible to ask questions and explain the changes that the annexation would bring," Nesta said. "From there, my goal is to have it on the ballot in November."
The annexation process consists of either a voluntary request or a forced annexation order coordinated by the Apopka Community Development Staff. Annexation of enclaves through an Interlocal Service Boundary Agreement, or ISBA, with Orange County is another method and would involve negotiations between Apopka and Orange County to better meet the financial and jurisdictional needs of all parties involved.
Annexation is not a new concept or idea recently proposed for this area. Discussions of annexation among city officials date back to the 1980s, even culminating in its inclusion in ballots in 1984. City residents then voted in favor of annexation, but residents of Unincorporated Apopka voted against, rejecting the efforts altogether.
"I believe the attitude of people who are in South Apopka has changed and they now understand the value of being a resident of the city," Smith said. He has consistently voiced support and pleaded for annexation.
At the city commission forum, commissioner Diane Velazquez said annexing South Apopka should be a priority for the next city council.
"I think one of the priorities is annexation and a status workshop for South Apopka," Velazquez said. This is one of the questions we hear over and over again. We should finally approach South Apopka as one because with the new district right now I understand that all of Apopka will be in one district so it's time for our city to really sit down and address the south side of Apopka which is not part of our City."
According to Smith, South Apopka leaders plan to hold another meeting (following the February 15 community workshop) with interested stakeholders to determine the next direction of the annexation process.