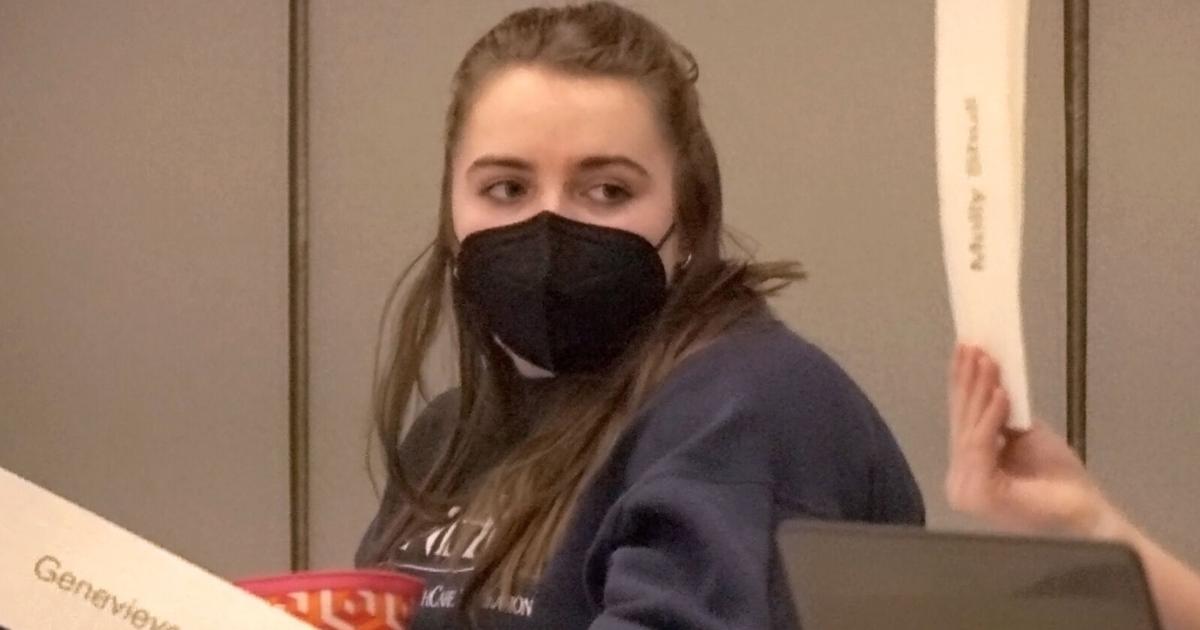 Youth Advisory Council introduces students to local government | Local
Columbia's Youth Advisory Council acts as a bridge between local high school students and local government. Members of the municipal council appreciate the contribution of young people.
"Some are really passionate about getting student input on a lot of different ideas," said Abigail Bridgeman, chair of the Youth Advisory Council.
Bridgeman explained that the board as a whole aspires to greater diversity. To move forward, she hopes for the commitment of students from all walks of life.
The Youth Advisory Council is informally divided into subgroups. Each subgroup focuses on one question, which can vary depending on what is relevant for the year. For the 2021-22 school year, the board has agreed on three areas of focus: youth engagement, climate action and equity.
Bridgeman is a senior at Rock Bridge High School. She heard about the council from a friend of her father's who knew she was interested in government. In addition to being chair, she is a member of the equity subgroup.
"If we don't have a good understanding of the experience of young people," Bridgeman said, "we can't effectively advocate for their well-being."
The council defines itself as a "group of young people who work with city officials to develop and implement practical solutions to modern problems that go beyond issues relating solely to their age," according to a slideshow on its site. website.
Beyond youth-related issues, the group is committed to diversity.
A document listing vacancies on the council in 2015 states: "Consideration will be given to appointing a diverse group of members to include different city wards, public and private high schools and other diversity elements as appropriate. possible."
Since its founding, the council has also expanded to accommodate homeschooled students.
Betsy Peters has been a member of the Sixth Ward City Council since 2015, the year the YAC was founded. She was the group's liaison for several years.
"That brings them to City Hall," Peters said. "We try to make sure they are aware of what is available in this city, or any other city they are visiting, and to involve them in local and community issues."
There are currently 21 high school students involved in the group. The term of office can be up to three years.
The council was originally active nine months a year, to coincide with the school year. Last year, members offered to continue meeting year-round, as some of their projects extended through the summer. While COVID-19 has postponed engagement opportunities, the board hopes to begin summer events when it is safe to do so.
Geneviève Harline, the vice president of the board, is also a senior at Rock Bridge High School. She has been active on the board since eighth grade. Harline is part of the subgroup that focuses on youth engagement.
"It's been really good to be on the board for so long and to help ease the transition between the older kids who are usually there (and the younger students)," Harline said.
Harline is currently doing presentations at local high schools. She wants students, especially freshmen, to be excited about their local government. Harline also hopes to incorporate voter registration into her presentation to upper classes.
Monthly meetings are opportunities for group members to share what they have been doing in their subgroups. The latest online update from the November 2021 meeting shows discussions about engaging with city council on warming centers for the homeless, working with social science teachers to encourage participation in local elections and fighting climate action by examining the city's bus system.
Matt Leuchtmann, a gifted education specialist at Battle High School, worked with then-junior Sloane Scott and then-senior Jonathan Armistead to come up with a youth council beginning in 2012.
Youth Advisory Council organizers felt their voices were not being heard by local government. They argued that their experiences should be taken into account when deciding on issues that affected their community.
City Council approved the creation of the Youth Advisory Council in January 2015. The group officially began meeting the following March.
More information about the Youth Advisory Council can be found on the city's website under councils and commissions.